It's been a busy week. Not necessarily due to the whole authoring thing, more because the day job is still a bit crazy. But there you go.
Anyway, on Saturday 6th June, two days after DARK RUN was published, I went to Birmingham to appear at Forbidden Planet, be 'in conversation' with my editor Michael, and to sign a bunch of books. I'm very happy to say that we had a few people come down, which I was pleasantly surprised by given my somewhat unknown status! As a side note, it was great to see my old schoolfriend Angela, who came down to surprise me – it must have been about ten years or more since I saw her in person.
Anyway, here's a couple of pictures: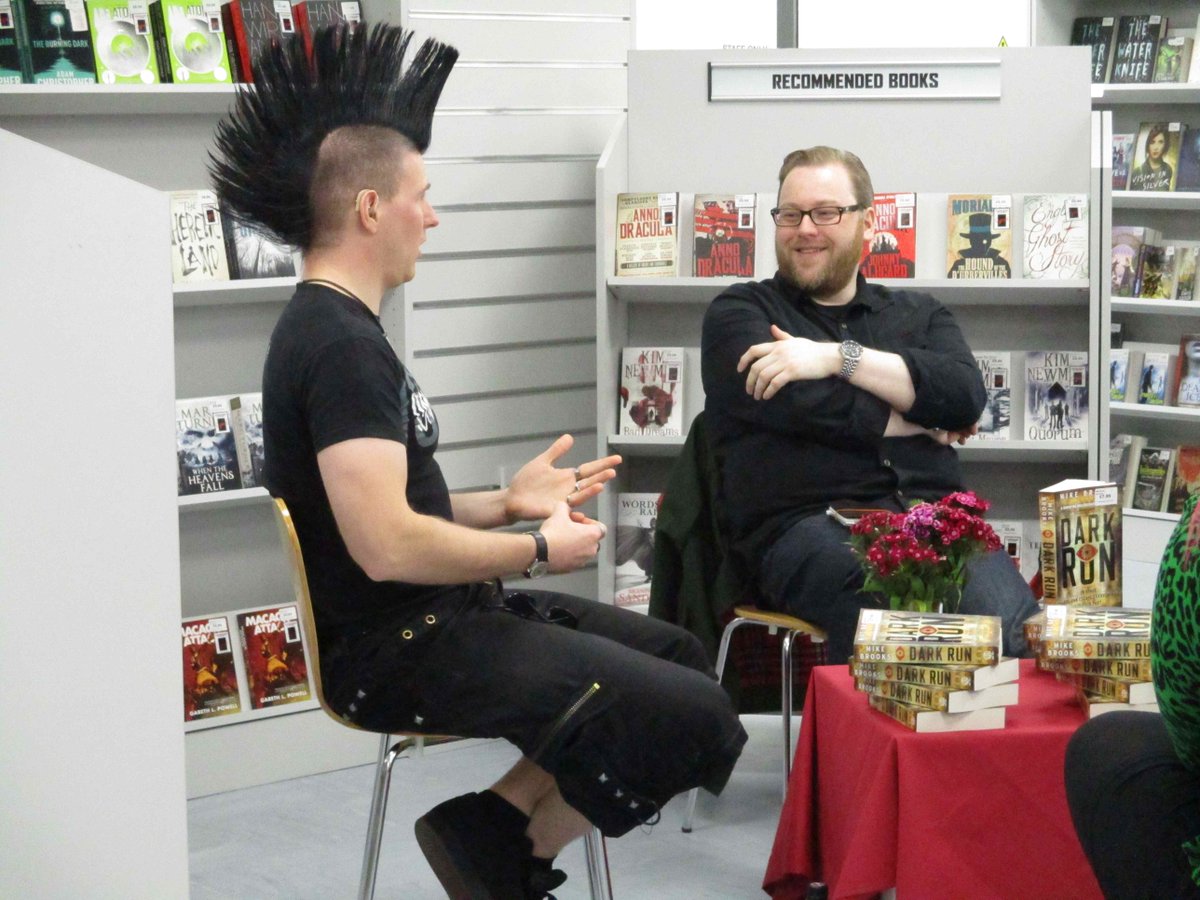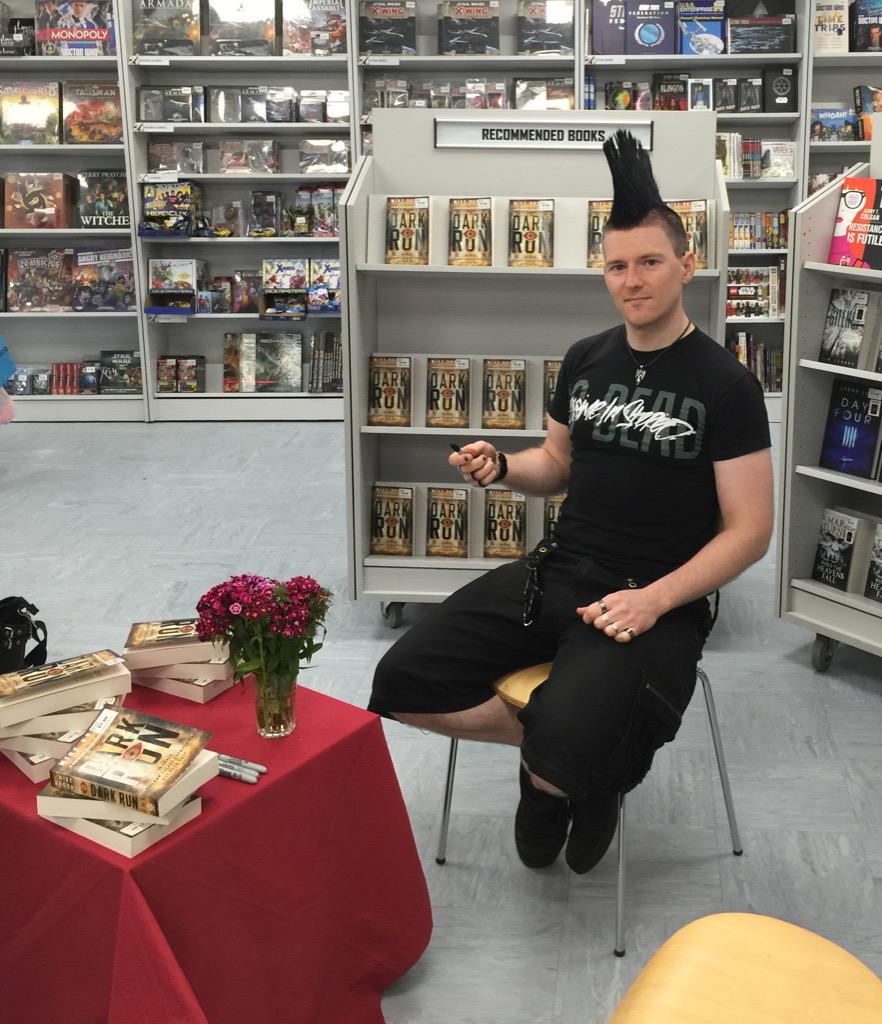 'In conversation' is a strange concept, really. It involves my editor, who knows more about my book and the characters than anyone except me and maybe my agent, asking me questions that he mainly already knows the answer to. However, I guess that makes sense: the point is, after all, to engage the audience in the book and make them want to buy it, and Michael knows the questions to ask.
And speaking of buying the book, it turns out that DARK RUN sold more copies in its first week than TWILIGHT did. So, y'know, expect the movie adaption starring Kristen Stewart as Jenna soon!