Hahaha, pun time.
So, I wrote a book called The Lion: Son of the Forest, about Lion El'Jonson returning to the Warhammer 40,000 universe. I thought it might be popular. I didn't realise exactly how popular.
It went to #1 on Audible.
Not #1 in Warhammer books, or even #1 in Sci-Fi and Fantasy, but #1. Overall. It out-sold Prince Harry and JK Rowling. Not necessarily for very long (I don't know how regularly Audible update their best-sellers list), but even so, that's quite an achievement. I even have the proof, thanks to someone at Black Library who noticed and took a screenshot: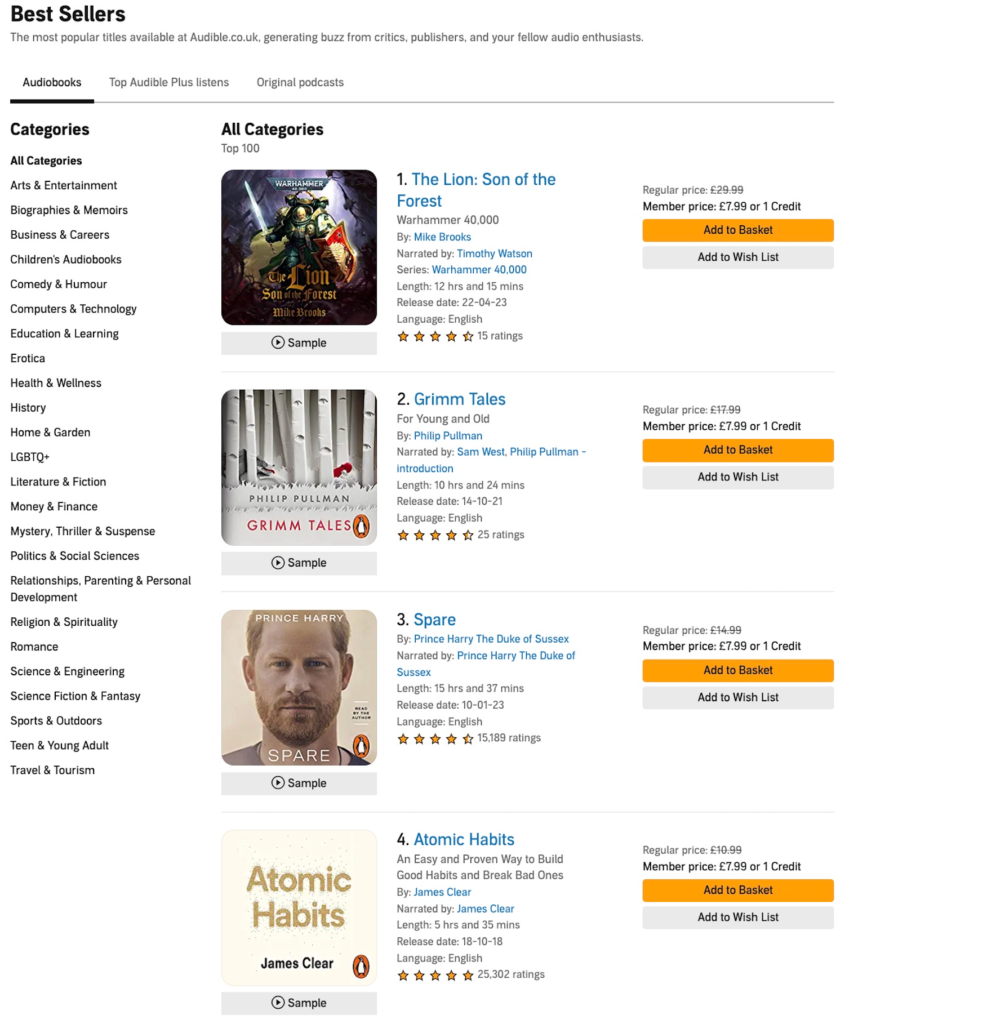 That's… spectacular, in all honesty. It's certainly an achievement. And while I'm well aware that a great deal of the popularity is down to the universe of Warhammer 40,000, and the character of The Lion, and the excitement of seeing him back in the "modern" setting, I'm still going to take a certain amount of pride (hahaha) in the fact that at the very least, my name on the cover doesn't seem to have put great swathes of the Black Library-reading public off.
So, other news?
I went to EasterCon, and had a marvellous time. And then I caught Covid, which… well, that was probably to be expected given that not only was the hotel hosting us, but also a lot of the attendees of the international gaming convention next door at the NIA. Thankfully it was just like a mild cold this time, so hooray for vaccinations! Fingers crossed that at my next con, FantasyCon in September, I'll be able to avoid the plague.
My band played another gig! This one was at Via Fossa in Nottingham, which was an interesting experience given that it's very much a "lads having lager on the canalfront" venue and we are definitely not the type of music that clientele normally likes. Apparently the place has recently been taken over by someone who wants to make it into an alternative music venue and is regularly booking gigs on Friday and Saturday night, which is great, but when drunk people are already asking if they can touch my hair while I'm still unloading the amps from the car, you know it's going to be an interesting evening. No trouble in the end, but I won't be rushing back.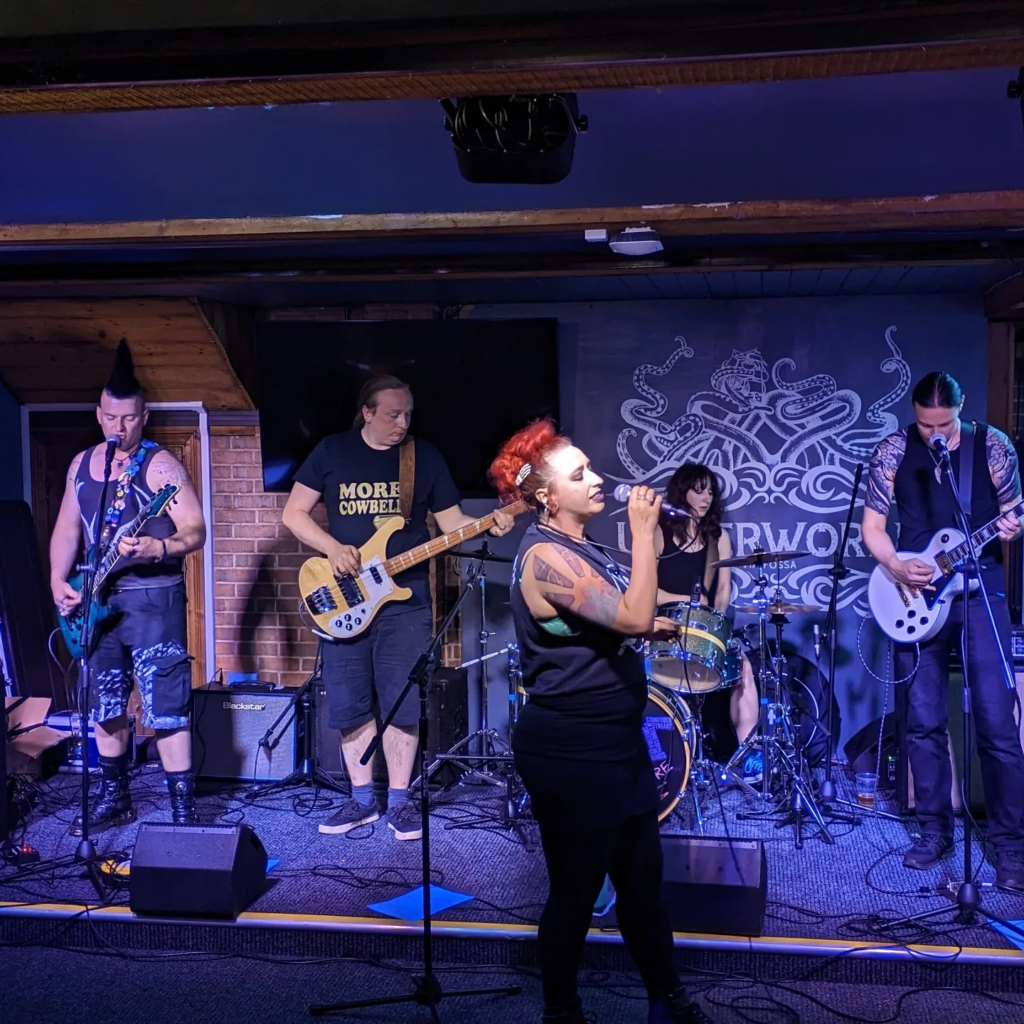 And for writing: it all remains to be seen. I've written more stuff for Games Workshop, but obviously I can't tell you what it's about or when it'll be published (to be fair, I don't know when it'll be published, other than very vaguely). For my own writing, I've finished a manuscript tentatively titled Prophet Motive, which is now with my agent. This is, once again, different to what I've written before; it's what I've referred to as "batshit fantasy", a not-especially-serious, standalone high magic adventure that owes a bit to Discworld in terms of tone, and which is nothing like the world of The God-King Chronicles. Those were my "serious" books if you like, the ones that had been rattling around in my head for decades; this is a bit of fun. Truth be told, it feels a little like the Dungeons & Dragons movie, which I thoroughly enjoyed in a very uncomplicated way (and can we take a moment to marvel and applaud Hugh Grant's brilliant parody of Boris Johnson?).
Anyway, that's all from me for now, so I'll close out by thanking everyone who's bought and read books of mine, but particularly (at this time), everyone who bought The Lion.