This past weekend I went to London for four days. It was a very welcome break anyway, as the day job has been somewhat frenetic of late, but quite apart from that I was there to celebrate my wedding anniversary. After getting there we had some food and then, after checking the cinema times, decided to go and see Mad Max: Fury Road.
We don't do 3D – it doesn't do anything for me, other than adding to the cost – but the Camden Odeon had a 2D showing which we caught. The Camden Odeon itself is sort of like stepping back about thirty years, to a time where cinema screens only had about ten rows of seats, and everything was upholstered in brown. Even the music played in the background before the adverts started sounded like it was written by Danny Elfman.
As for the movie itself… when I heard they were making a fourth Mad Max movie I must confess that I rolled my eyes. However, I concede my error – it was excellent. It didn't pretend to be anything other than it was, which was an action movie that provided a snapshot of the lives of the characters involved. There was little laid out about their backstories and virtually no hints about their future, but there was enough there for you to get an idea of who they were, how they'd come to be there and why they were doing what they were doing. It was also visually spectacular, and (for me at least) just on the right side of ridiculous. Yes, there were some fairly stupid elements – the flamethrower guitarist, for one thing – but it came over to me as an at least vaguely plausible rendition of a post-apocalyptic future where the world really had gone mad, where an entire pseudo-religious fanatical cult had grown up around a charismatic and powerful despot. Want the bad guys in your movie to be suicidally devoted? Give them a twisted, dieselpunk variation on the norse Valhalla idea, where warriors are rewarded eternally. Also, Charlize Theron and Nicholas Hoult were brilliant. Tom Hardy did a pretty good job of taking over from Mel Gibson, but his accent was highly questionable.
On Friday, we spent pretty much all of the day on our feet. In the day we did our traditional trip to London Zoo, witnessing such delights as ADOLESCENT TIGERS!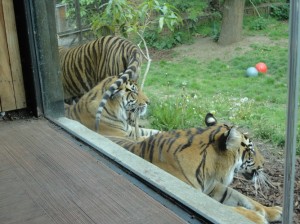 GRIFFIN VULTURES!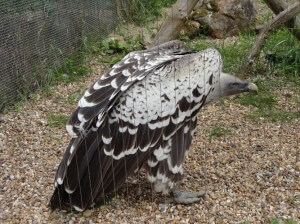 And BABY PHILIPPINE CROCODILES!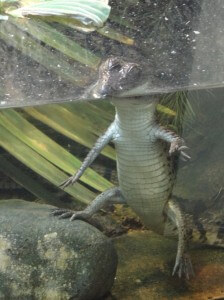 Then in the evening we went to see Comeback Kid at The Garage in Islington. I'm a big fan of this band, although not so much their choice of opener. A spoken-word artist called Trey The Ruler was never going to be my thing anyway, but when you're reciting a poem that correlates the decision to go on tour with your mates with the choices of the homeless people you see on the streets of your hometown, because you feel you've both opted out of society's expectations or some such… well, perhaps two people who work for a homelessness charity aren't your target audience. Naivety levels = somewhere between 'shocking' and 'offensive'.
Then there were My Iron Lung, who were pretty good, and Bane, who appear to have taken their name because the main vocalist was so muffled I could barely hear a word he was singing/shouting throughout the entire set.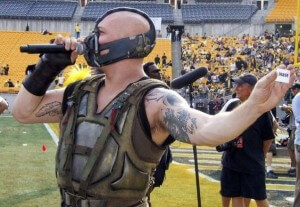 The headliners themselves, however, were just as intense and awesome as I expected and hoped for. The only picture I got of them is kind of rubbish, because I took it on my iPhone from the side of the room, but here it is anyway: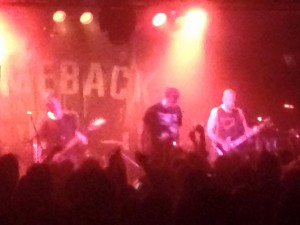 On the Saturday we decided to spend even more time on our feet, as we walked around the London Aquarium, where we saw a lot of sharks: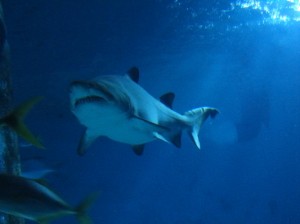 Both London Zoo and London Aquarium are expensive (at least for those of us who live outside the capital and aren't used to paying London Prices), but they're well worth a visit if you have any interest in nature. The Aquarium in particular is built around their two main tanks, of which you get different views at different levels as you go around, bypassing various other small tanks and side attractions as you go. I also got a selfie with a turtle: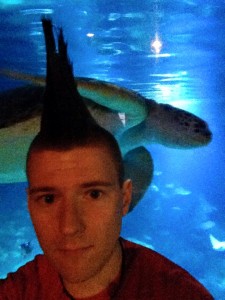 I did, however, have to tell off several different people who insisted on using flash photography despite the many signs telling them not to do so. People don't seem to expect someone with an eight-inch black mohawk to tell them to obey rules, so it has shock value and they tend to comply.
On the Sunday, we went shopping around Camden, which can pretty much be summarised as being an icebreaker in an ice field of humans when your face is the front of the ship. However, I got some geeky T-shirts, an interesting jacket and a new pair of trousers, so that was okay.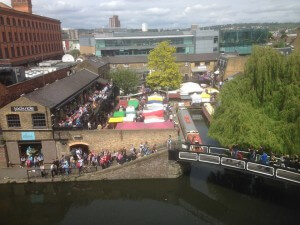 I also used parts of the holiday to get a bit more work done on my next project which, with any luck, you'll get to see after Dark Run and the sequel Dark Sky are out. Speaking of Dark Sky, I'm hoping that this week will see the official confirmation of the cover art…