(that joke came from Twitter)
It's been a busy start to the year in many senses; I've spent a lot of it writing an incredibly super-secret novel that I can tell you nothing about, which is… of limited interest for a blog post, I suppose. Suffice to say that you'll hear more details about it in like, a year or something.
And then I caught Covid, mainly because I went out to somewhere full of Young People and felt incredibly geriatric at the grand old age of 40. We had a great night, and then caught Covid; we "fucked around and found out" as the kids say, or at least as the people who claim to know what the kids say say.
My band played a gig! On the 21st January, the first since February 2020, would you believe (yes, you would believe, because stuff was shut for a LONG time). That was great fun as well, and considering we'd only had about four practices over the previous two years, we surprisingly didn't suck.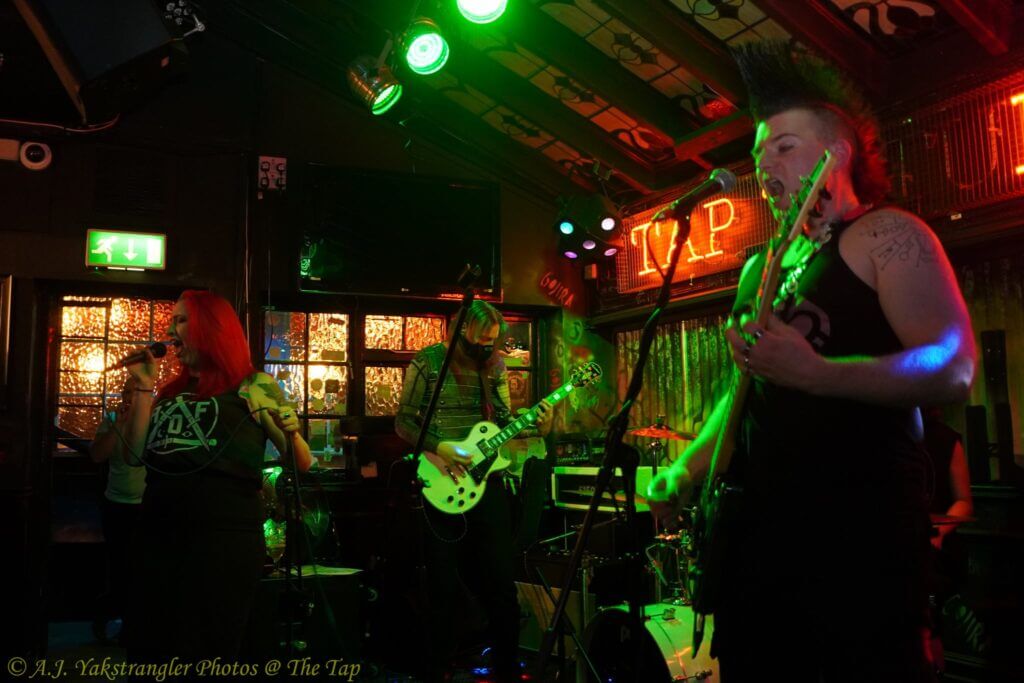 I also went to EasterCon, although I had to go down on the Saturday since I was at Nick (bassist's) wedding on Good Friday. EasterCon was excellent fun, even if it was at the Park Inn at Heathrow, which is a venue that seems permanently perplexed that people coming to attend a fully booked-out convention might actually want to stay in the rooms they've booked. I got upgraded to a room in what is technically another hotel (same building), which was far nicer than what I'd paid for, I suspect because they'd already let out the room I was supposed to be in. Back there for FantasyCon in the autumn, so I'm sure they'll definitely have their shit sorted out this time. At EasterCon itself I was on panels about family and friends in SFF, and disability representation in SFF, and I moderated one with the delightful title of DISASTER QUEERS IN SPACE. It was great to see people again, although sadly it does seem that quite a few came down with Covid afterwards (I wasn't long removed from my own infection though, so it seems I still had some immunity).
However, what's prompted me to actually get on and post this is that my first novel of 2022 has been released. HURON BLACKHEART – MASTER OF THE MAELSTROM is a Warhammer 40,000 Characters novel, part of the same series that saw the magnificent GHAZGHKULL THRAKA – PROPHET OF THE WAAAGH! from Nate Crowley.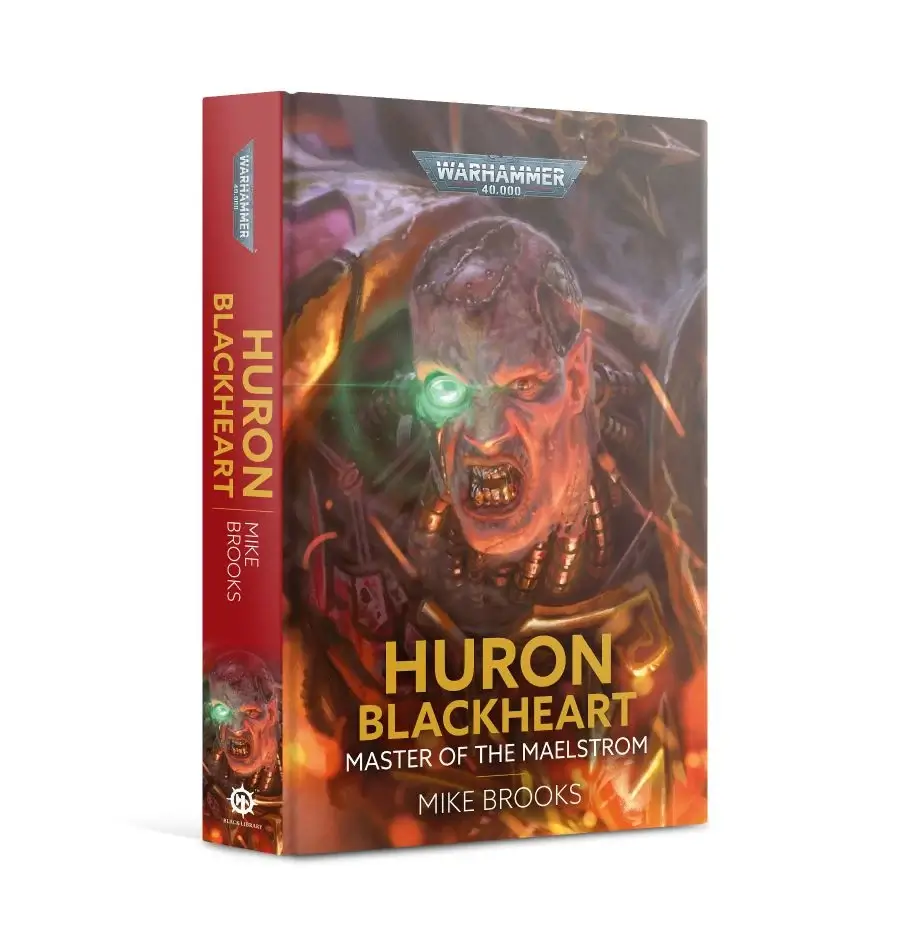 Huron is a Chaos Space Marine, a traitor who turned against the Imperium for y'know, entirely justified reasons, honest (to be fair, having looked into his background before writing it, I can kind of see his point…). He's an utter bastard, basically, but I wanted to show his cunning and intelligence and reasoning, and I'm quite happy with the result. Other people seem to be happy too, and that's the main thing 🙂
However, my second novel (of what will probably be four) of 2022 is fast-approaching, but more about that next time…