It's a bit overdue, for various reasons, but I think it's time for me to do a quick recap of my annual Long Weekend Of Geekery.
I'd sadly lost Eleanor from my Nine Worlds crew this year, as she was going to WorldCon the next weekend instead. However, I'd gained Joe, and on the Thursday morning I drove over the Derby to pick him up before we headed south on the M1 towards London. It was actually a very reasonable journey, and we pulled into the Novotel at Hammersmith not that long after we'd hoped to. Joe headed off to his hotel and I promptly bumped into Anna Smith Spark who was just behind me in the check-in queue at the Novotel. Anna's debut grimdark novel The Court Of Broken Knives came out in July, so she was attending Nine Worlds as an author for the first time (I first met her two years ago at my first Nine Worlds, in a roundtable discussion about how badly Dorne had been treated in the Game of Thrones TV series). I then went up to my room, and discovered that I had pretty much the same view as last year, minus a building which had now been knocked down…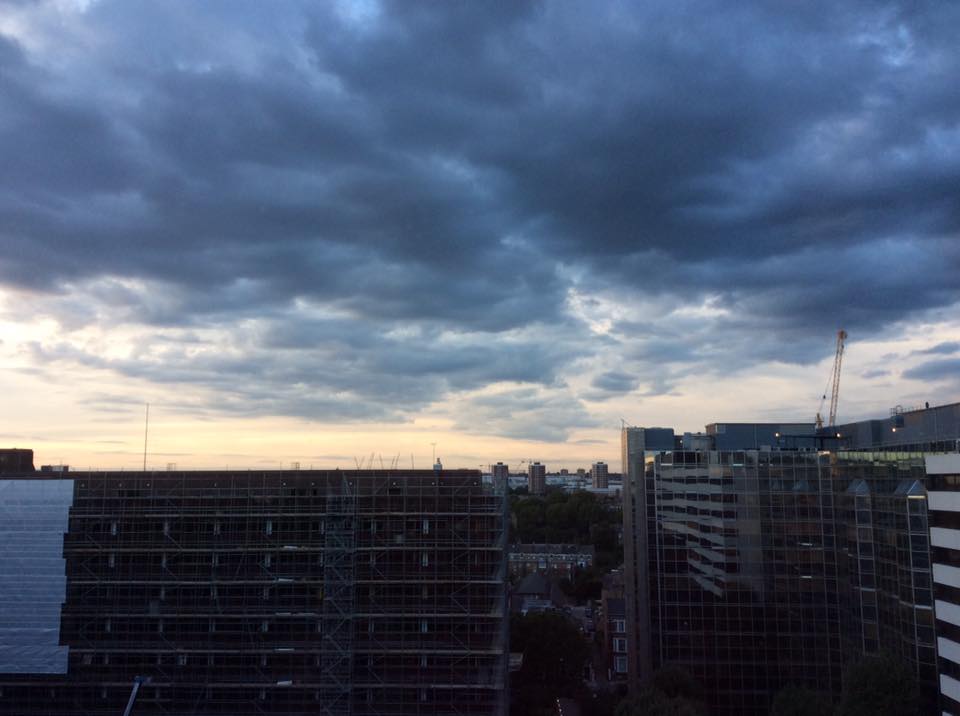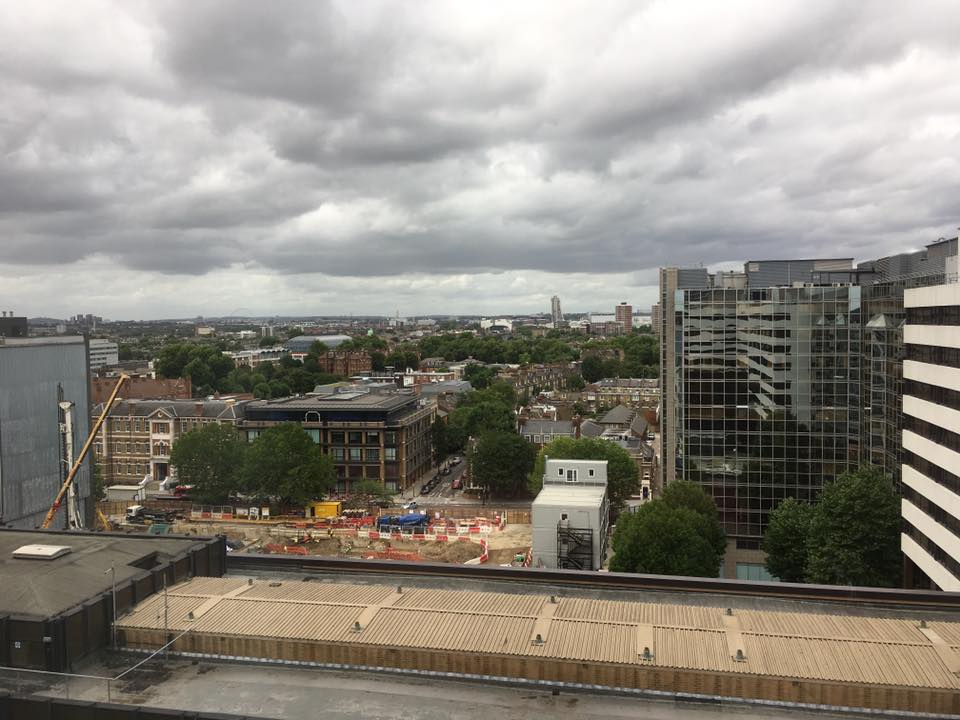 I then went to grab a pizza in the Novotel's bar, which saw Joe trying the same thing only to be resoundingly ignored by the staff who were supposed to be taking orders! In the end I had to collar one for him.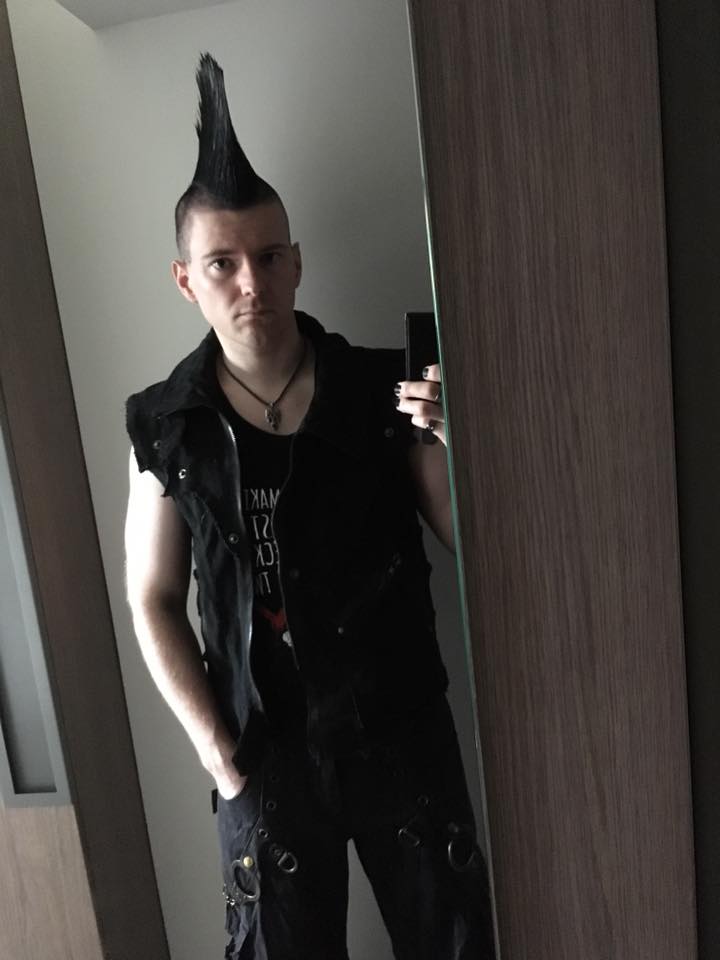 With food achieved I introduced Joe to my friend Alice and *her* friend Kat so he had someone to take part in the Nine Worlds Icebreaker Quiz with, while Anna and I went off to Fantasy In The Court.
Fantasy In The Court takes place at Goldsboro Books, just off Leicester Square, and is a lovely evening where authors, publishers, agents and the general public mingle and chat in and out of the bookshop. While I didn't experience a repeat of last year's hilarious occurrence where the editor and publicist from a major publisher casually asked Eleanor if she wrote fantasy at all (because you know, that's just the sort of thing that happens at these events), I did get to chat to the increasing number of wonderful people I've come to know on "the circuit", including the ridiculous, antler-enthusiastic RJ Barker (another recent debutant, with Age Of Assassins); my former Del Rey UK stablemate EJ Swift (go check out the Osiris series) whose new book Paris Adrift has recently been picked up by Solaris; AJ Smith, who was bemoaning that his Head of Zeus editors won't let him call his collection of mythology from the world of The Long War "The Smitharillion"; and various other authors whose writing names don't consist of two initials with the second one being a 'J', such as Jen Williams and Anna Stephens (yet another debutant, with Godblind currently making waves).
With Fantasy In The Court done (and pretty much everyone else a bit drunk) I headed back to the Novotel, where I bumped into Lum, one of my co-DJs for the Saturday night. She took me down to see the main hall, where the tech crew were putting the sound and light system through its paces. We also found this: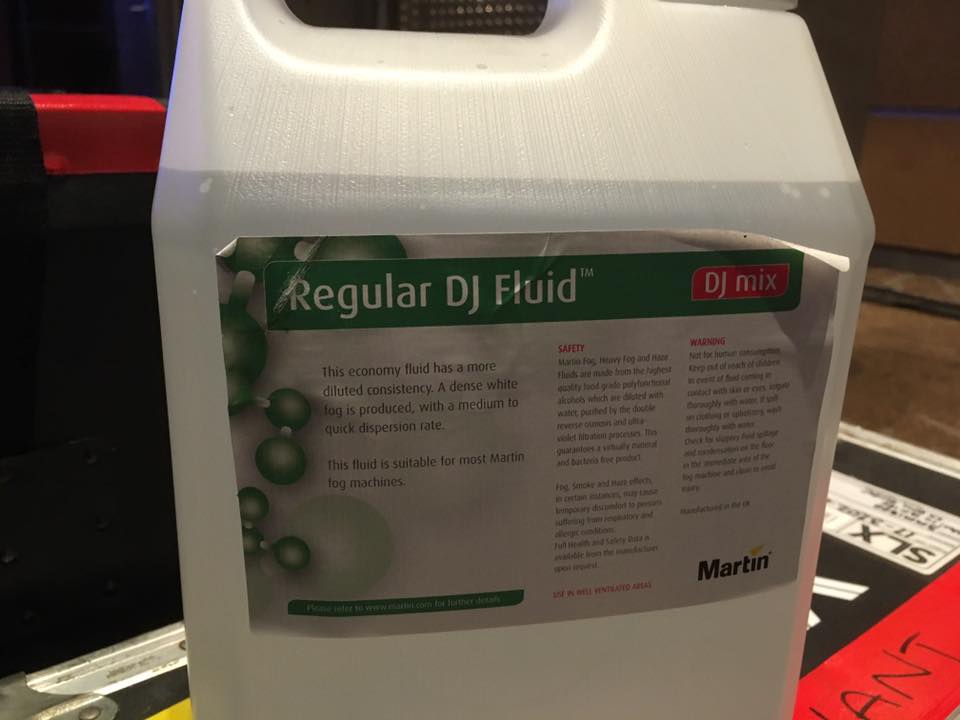 And so with that I went to bed, ready (I hoped) for the next day and what it would bring…