Randomly paraphrasing Lord of the Rings for the win.
So today I came back from giving talks on criminal justice to fifteen year-olds all day (don't ask) and found this beauteous thing waiting for me: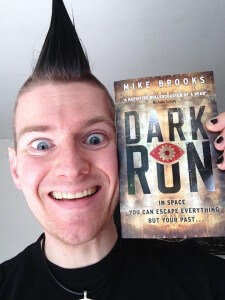 I have, in my hands, a copy of the novel I have written. I've been aware for a while, of course, that this is all 'real'… but this makes it really feel real. 420 pages of pure science fiction genius*.
My book is coming out.
My book is coming out soon.
MY BOOK IS COMING OUT SOON! (insert an appropriate amount of smiley faces here)
Please check back on the 4th of June for much flailing and excitement.
*your mileage may vary